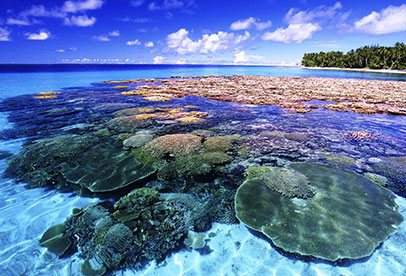 Coral Island
Coral Island, known locally as Koh Hae, is a beautiful getaway destination located three kilometres southeast of Phuket. The island is surrounded by colourful coral reefs, hence the name Coral Island. Characterized by two main beaches, Long Beach and Banana Beach.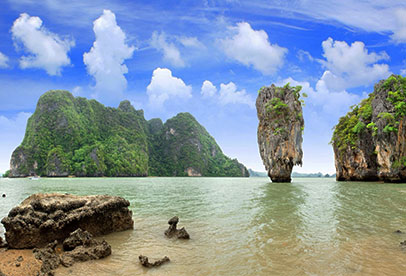 James Bond Island
The striking natural attractions of Phang Nga Bay besides Koh Panyi. The two islands were called James Bond Island in accordance with the movie James Bond 007 (first versions) using this area as a location.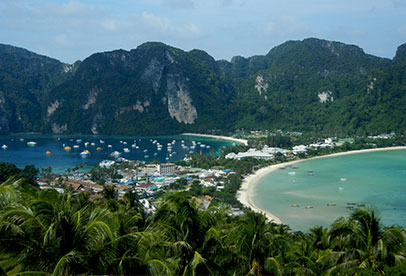 Phi Phi Islands
Phi Phi National Park is almost entirely dominated by the two Islands collectively known as 'Koh Phi Phi' – Koh Phi Phi Don and Koh Phi Phi Leh. Situated about 50 kilometers southeast of Phuket the islands are regarded by many as being the most attractive in the kingdom, if not the world.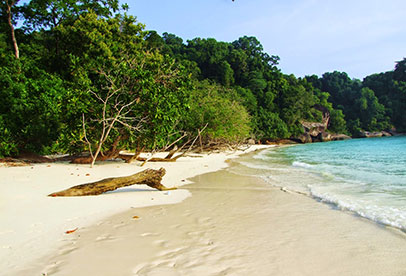 Surin Island
The Surin Islands National Park ia an all in one place. You will find long beaches, incredible camping and snorkeling that is unparalleled. Palm trees swaying in the winds and cool breezes off the Andaman Sea. Marine life of such diversity that it is hard to count and sunsets unlike any other.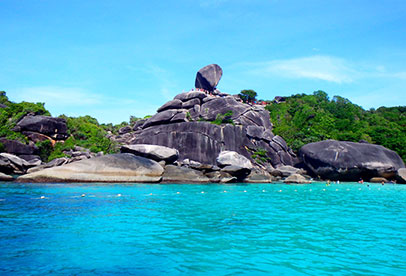 The Similan Islands, located about 50 Kilometers west of Khao Lak, Thailand and are composed of nine granite islands washed by a clear blue tropical ocean and blessed with some of the world's finest beaches.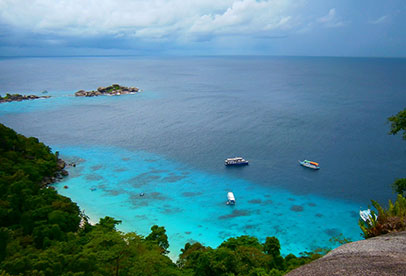 Racha Islands
Racha Yai lies about 20 kilometres due south of Phuket, so we can make the trip easily in an hour or so, it all depends a little on whether you stop along the way for a swim in the deep blue, crystal clear ocean waters. Visitors to the island usually fall in love with the fine white sand and glorious blue sea.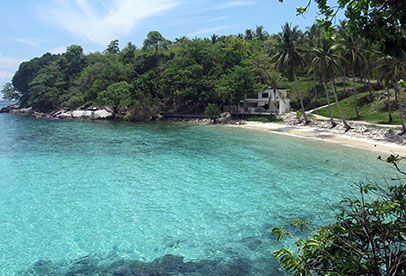 Racha Noi
Racha Noi is an uninhabited island featuring hard coral reef and large granite boulders. The site has the best visibility in the area and offers chances to see manta rays and whales. The southern part of the island is good for divers with a bit more experience.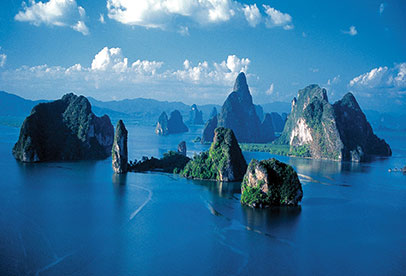 Phang Nga
Of all the province near the Andaman Sea, Phang Nga are the most famous. With difference atmosphere to touch, serenity, privacy and the islanderoriginal ways of life at Koh Phra Thong. Phang Nga Bay is the largest bay of the Andaman Coastline of mangrove forests.