Day Charters
Relax and enjoy visiting the great beaches and tropical island destinations around Phuket. Enjoy snorkeling, swimming, sightseeing and experience the natural beauty of Racha Islands, Phang Nga Bay, Phi Phi island and many other destinations of the Andaman Sea.
Below our scheduled itinerary but all trips can be tailored to meet individual requirements.
Possible Destinations: Phang Nga Bay & James Bond Island, Khai Island, Racha Islands, Coral Island or Phi Phi Islands.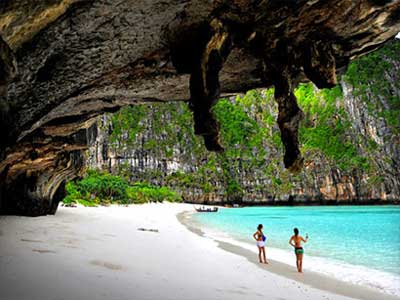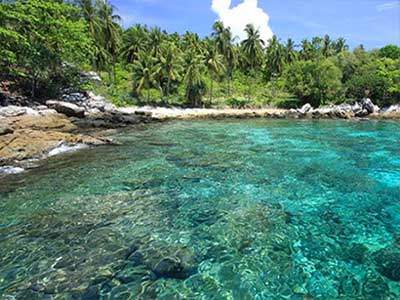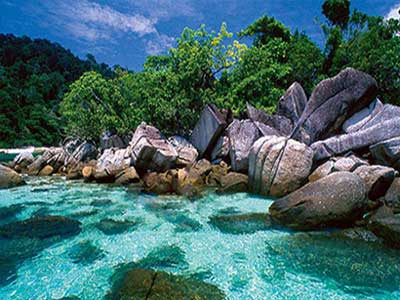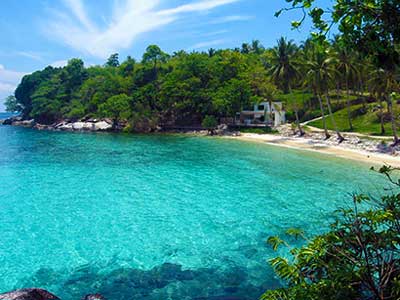 FULL DAY CHARTER
| | |
| --- | --- |
| Scheduled Time | 11:00 – 19:00 |
| Transfers | Round trip transfers in minivan included in cruise price |
| Cuisine | Gourmet Thai lunch included in cruise price |
| Snacks | Served during the cruise included in cruise price |
| Beverages | Soft beverages, tea, coffee, drinking water included in cruise price |
| Alcoholic Beverages | Additional cost – Beer, Wine, Spirits & Cocktails |
| Marine Park Fees | Included in cruise price |
| Snorkels & Masks | Included in cruise price |
| Activities | Kayaking, Scuba Diving (on request, not included) |
| Extra Services | Masseuses, Specialized Bartenders, Hostess, Live Band, DJ, Dive guide/instructors (on request, not included) |
| Optional Cuisines | Western BBQ, Italian, Middle Eastern (on request, not included) |
Sunset Charter
| | |
| --- | --- |
| Scheduled Time: | 16:00 – 22:00 |
| Transfers: | Round trip transfers in minivan included in cruise price |
| Cuisine: | Gourmet Thai lunch included in cruise price |
| Snacks: | Served during the cruise included in cruise price |
| Beverages: | Soft beverages, tea, coffee, drinking water included in cruise price |
| Alcoholic Beverages: | Additional cost – Beer, Wine, Spirits & Cocktails |
| Marine Park Fees: | Included in cruise price |
| Snorkels & Masks: | Included in cruise price |
| Activities: | Kayaking, Scuba Diving (on request, not included) |
| Extra Services: | Masseuses, Specialized Bartenders, Hostess, Live Band, DJ, Dive guide/instructors (on request, not included) |
| Optional Cuisines: | Western BBQ, Italian, Middle Eastern (on request, not included) |
Contact Us for more information